SurveyAuto completed a pilot-phase project with the World Bank in May-June 2019. The survey collected information on the price and availability of 15 different commodities in 4 cities of South Punjab and Balochistan along the western route of China–Pakistan Economic Corridor (CPEC). Four hundred (400) wholesale and retail shops were geo-tagged through SurveyAuto's AI-based platform. Market data of the substitute products was also collected from the shops visited by the enumerators. In the end, a cross-comparison study across the four cities highlighted variations in the reported prices.
SurveyAuto aims to minimize the cost and time spent on collecting such data, while at the same time, improving the quality of this data by using machine learning on satellite imagery and a smartphone application.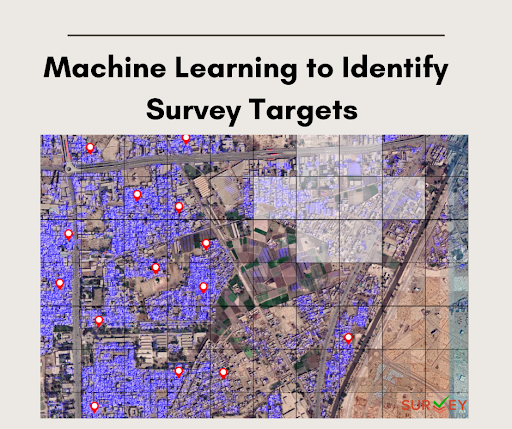 How SurveyAuto works: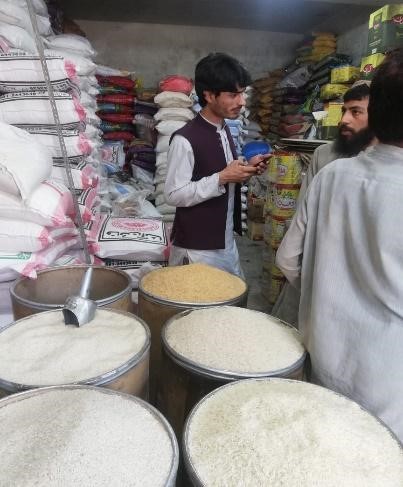 Pre-Survey
Machine-learning to identify survey targets from:
– Satellite imagery for built-up area
– Poverty maps for targeted surveys
– Call data records analysis
– Hyper-spectral imagery analysis for agriculture, disasters, day/light imagery
– Open street maps, google places, etc.
Survey Management
Real-time management and monitoring of surveys:
– Track, monitor and communicate with enumerator in real-time
– Assign regions and monitor progress
– Give feedback and assign training
– Make instant payments to enumerators
Survey Quality
Automatically rate survey quality:
– Automatic speech processing of recorded surveys
– Image processing to classify objects in pictures
– Spatial analysis
– Rules-based analysis of responses
– Check-back visits built into the survey
– Enumerator ratings
To distinguish wholesale shops from retail shops, SurveyAuto used features like structure, geometry, color, and layout of the shop to train its machine learning algorithms. Once trained, the platform automatically identified other similar looking neighborhoods in the town which have a market-like structure as opposed to a residential area. The survey also identified individual retail shops using ground truth visits by the enumerators.

An end-to-end implementation of this project was undertaken by SurveyAuto. SurveyAuto crowdsourced 20 enumerators; who were trained and deployed with the SurveyAuto smartphone application. The questionnaire on the app was in Urdu and each survey had approximately 100 questions.
Image source:   unsplash