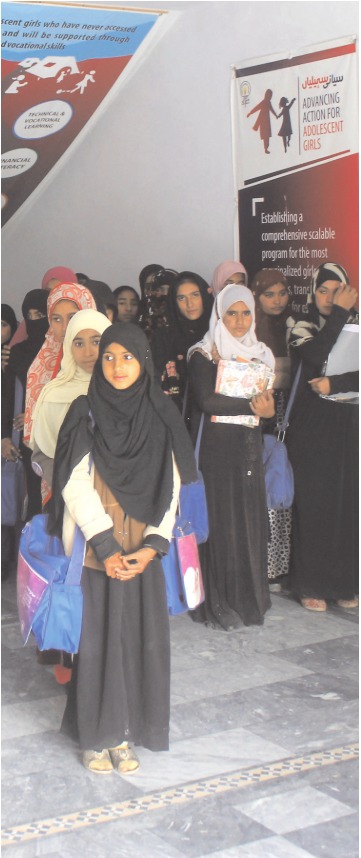 The collection of field data is time-consuming, costly, and error-prone. Hundreds of millions of dollars are spent to mobilize and manage remote teams to conduct surveys, record observations, and compile data. Typical household surveys require careful identification of target communities and households, plus in-person interviews. Such intensive data collection is done through large survey companies using hundreds of enumerators and millions of dollars.
SurveyAuto minimizes the cost and time spent on collecting such data, while at the same time, improving the quality of this data by using machine learning on satellite imagery and a smartphone application. This innovation has the potential to equip policymakers with real-time evidence about development projects, for-profit organizations with market research data, and allows donors to track the progress of their projects globally.
Since April 2019, SurveyAuto has been working with Idaara-e-Taleem-o-Agahi (ITA) to digitize survey responses for Advancing Action for Adolescent Girls (a.k.a. Siyani Sahelian).
Three surveys digitized up till now are as follows:

Household Survey (conducted with parents/guardians of potential beneficiaries)
Beneficiary Survey (conducted with actual beneficiaries, once at enrollment and once at passing out)
LSBE (Life Skills Based Education) Survey – (conducted with females, age group 9-19)
So far, a total of 40,000 surveys including household surveys, beneficiary surveys, and LSBE surveys have been conducted through the SurveyAuto platform. The surveys conducted through the app have proved very effective, as it has reduced the time of data collection and entry by a factor of 10.
The number of enumerators for these surveys are 150 spread across a wide geographic area (i.e. entire district of Muzaffargarh, Bahawalpur and Rahim Yar Khan in South Punjab, Pakistan).
For further information about SurveyAuto, contact us at info@surveyauto.com
image source: http://www.itacec.org/a3g/